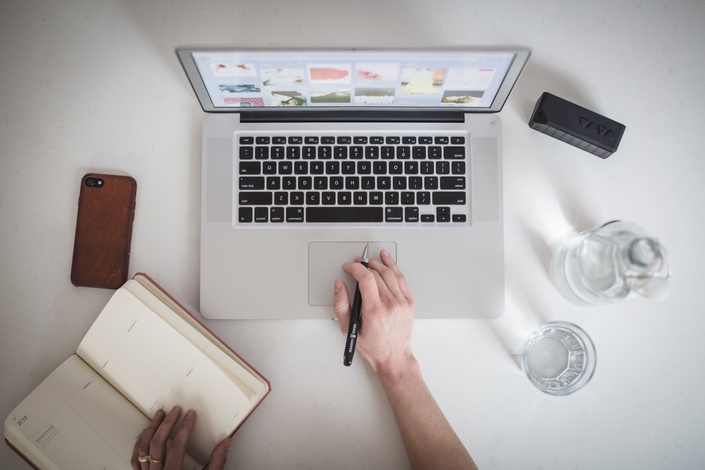 You Can Teach English Online!
Everything You Need to Know to Find a Job, Feel Confident & Succeed at Teaching English Online
Watch Promo
Do you want to find a job teaching English online?
That's great! Teaching English online can be a great way to support yourself financially while still having flexibility with your time to do the things that you love.
But let's face it, knowing where to start can be overwhelming and frustrating! We've been there before. Have you ever found yourself asking the following questions?
How do I write an effective resume and cover letter that will get a company's attention?
How do I find the best companies to work for?
What's the best way to apply for a teaching job?
How do I prepare for the interview, demo lesson and mock class so that I don't blow it?
What equipment do I need to teach English online?
How do I have a successful first class despite feeling nervous?
How do I deal with common challenges such as low level students, technology problems or difficult students?
Well, my friend we have the answers to all of these questions and more! In this course you will learn how to find a job and how to feel confident that you will be able to succeed teaching English online regardless of how many times you've tried in the past.
We'll help you cut through the noise and show you what you really need to know to succeed in this field so that you can earn good money and have plenty of time left over for other things. In You Can Teach English Online , we'll walk you through the entire process step-by-step of what it takes to start working as an online English teacher.
The course has 30 high-quality videos and 9 downloadable printables as well as a course workbook that is designed to be used along with the course to help you in your journey. We've also created an App to accompany the course that can be used on your mobile phone with over 300+ online teaching companies that you can access to make your job search that much easier.
In addition to that once you join the course you will have access to our private group where students and the instructors can help one another by sharing their experiences. You'll also have direct access to your instructors in case you get stuck or have any questions along the way. So look no further, because you've found the key to get you on your way to teaching English online!
Your Instructors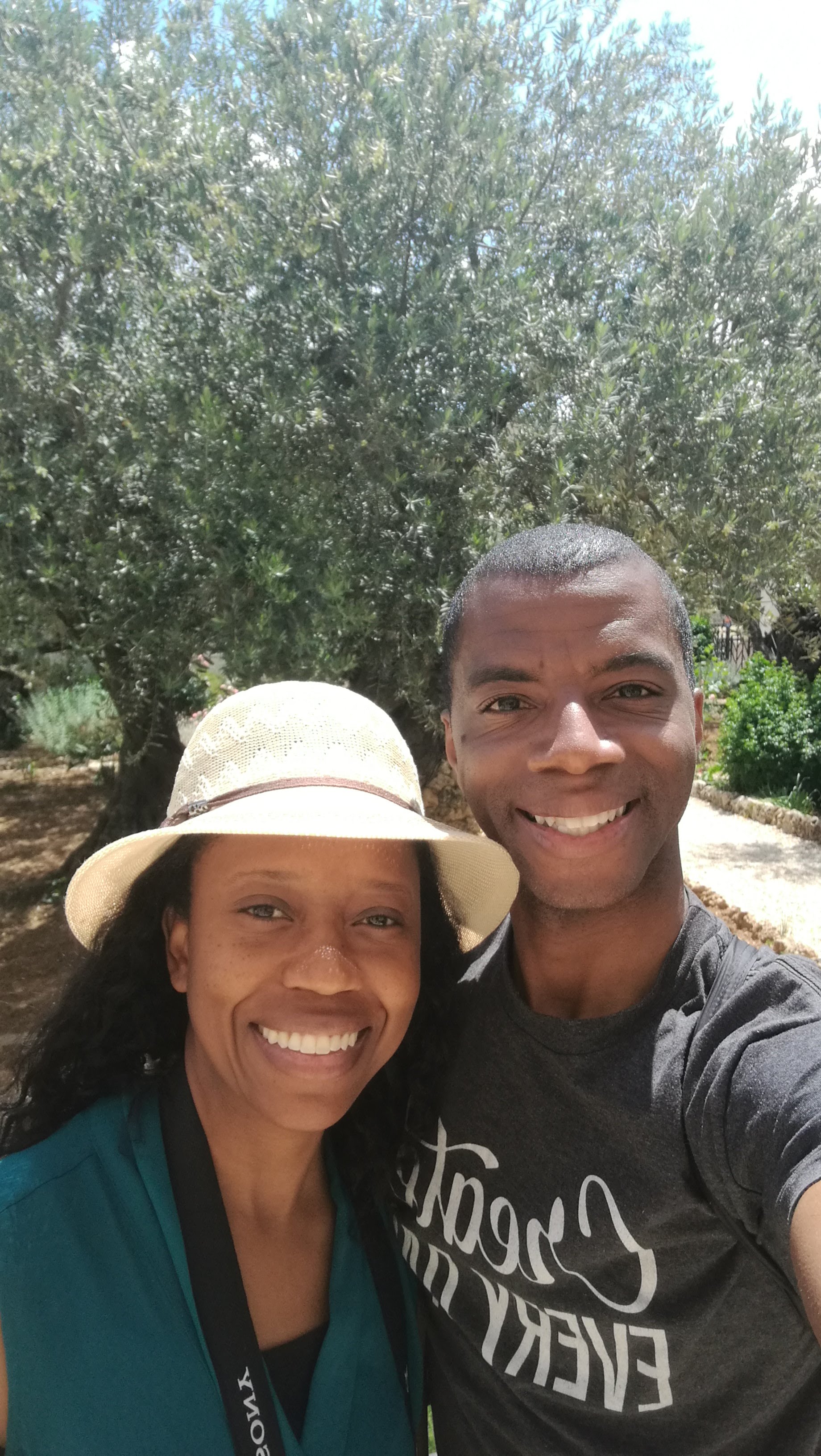 We've helped many people start teaching English online. Here's how we can help you.
We've been teaching English online since early 2013 when we lived in the United States. Teaching online allowed us to move to Spain in 2013 where we have been able to work part time without needing to return home to work.
After moving to Spain we created our successful blog Two People in Spain and social media account where we have been able to help hundreds of people from all over the world start their own journey of teaching English online and find greater flexibility with their time.
We also published a book called Teaching English Online Master Guide which reviews the top companies to work for and shows how to get hired. The book has received great feedback and is in the hands of hundreds of people. It is currently being featured on Amazon as well as other major websites.
Throughout the last several years of helping people succeed and teaching English online ourselves with different companies and in different parts of the world we've learned quite a lot about what it takes to succeed in this field and how to stay balanced.
We receive messages daily from people asking us about how they can get started teaching English online. Many people that we hear from just feel overwhelmed or tired of not getting any response.
One thing that we enjoy more than anything is to be able to help others by sharing our experience with them. We'll continue to do this as long as we can. It's so satisfying when others are able to reach their goals because of hard work and benefiting from the experience of others who have done what they are trying to do.
But we realized that something more was needed. As someone who is trying to break into online teaching you need more than just technical information on how to do something. You need to be able to have access to individuals that are rooting for you and want to help you succeed.
This is why we created You Can Teach English Online! It's designed to teach aspiring online English teachers what they need to know to get a job and succeed. But we're not only content to teach you. We also want to create a community where you can turn to when you have a specific question or problem about online teaching along the way. We as your instructors will also be there for you to reach out to whenever you need us. These are the reasons why we have set up a private group for all of you who enroll in the course. This group will be there for you down the road, as will we.
So my friend, let's start this journey together! Will you let us help you?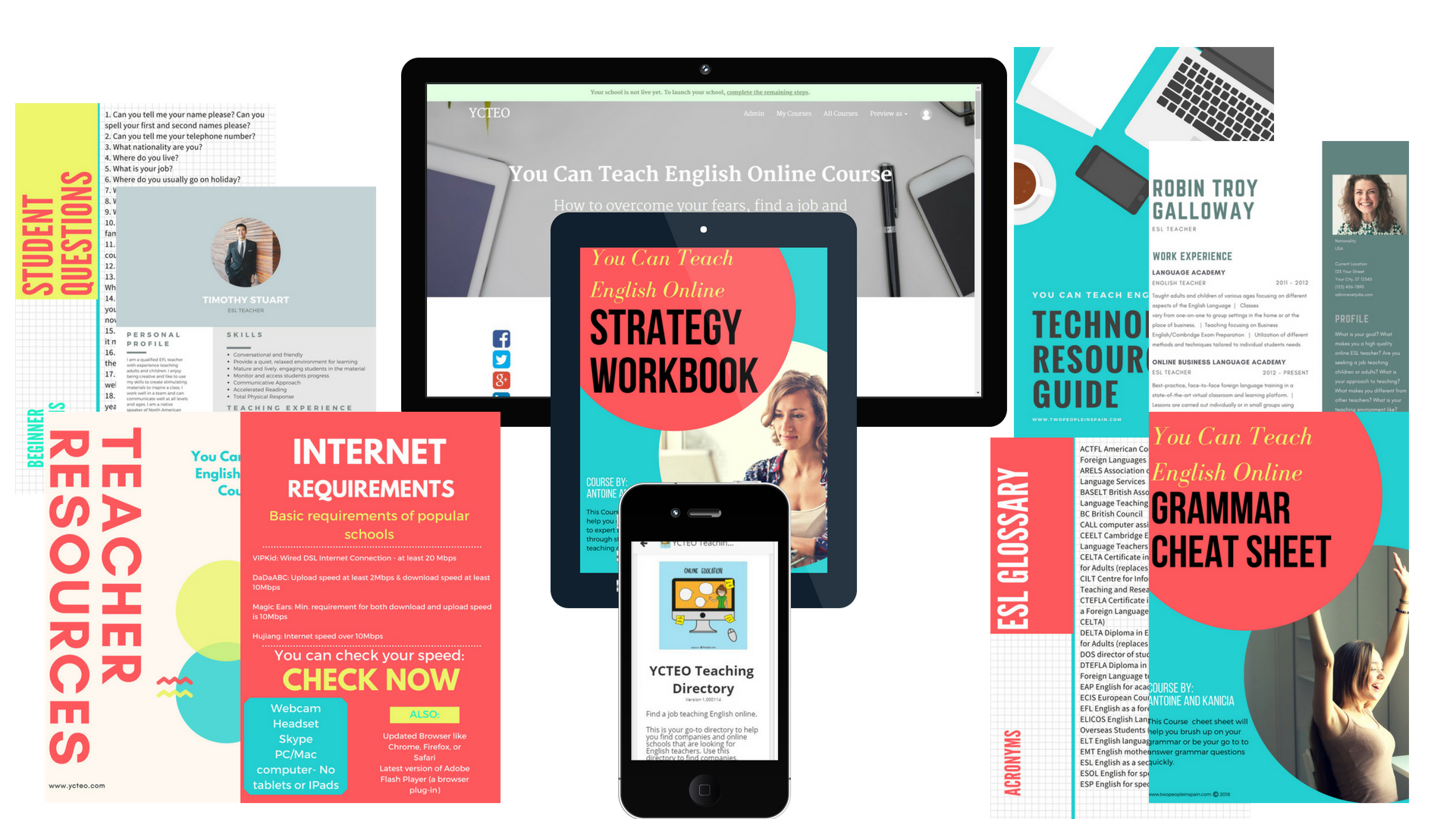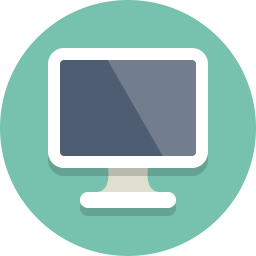 WHAT'S INCLUDED
HERE'S WHAT'S INCLUDED WITH YOU CAN TEACH ENGLISH ONLINE
You Can Teach English Online was created with the aspiring online English teacher in mind. If you've never taught English online and you're looking for someone to guide you along every step of the way then this course is for you.
There are seven sections with 30 custom videos that will guide you from crafting the perfect resume and cover letter to acing your first class with your new student.
Comprehensive 56 page PDF printable workbook (course companion) that will take you by the hand and ensure that you take action at every step of the way
Gain exclusive access to our private community of students to share your experience with others and learn what's working right now.
Custom designed App YCTEO Teacher Directory filled with over 300 schools and counting to fast-track you getting a job
Direct access to your instructors for help and guidance along the way
Experienced teacher and inexperienced teacher downloadable resume/CV templates
Grammar/vocabulary cheat sheet to help you when you need a quick answer during class
Tech cheat sheet to save you time and let you know what you really need to get started teaching
Get to know your student 'Example Questions' downloadable PDF divided up by level
ESL Glossary to help you familiarize yourself with all of the terms and vocab commonly used
Certificate of Completion is provided to you once you finish the course
Teacher Resources printable PDF to help you with vocabulary & grammar, lesson templates, photos, videos, reading/listening/speaking activities, mobile apps, translators, podcasts and much more!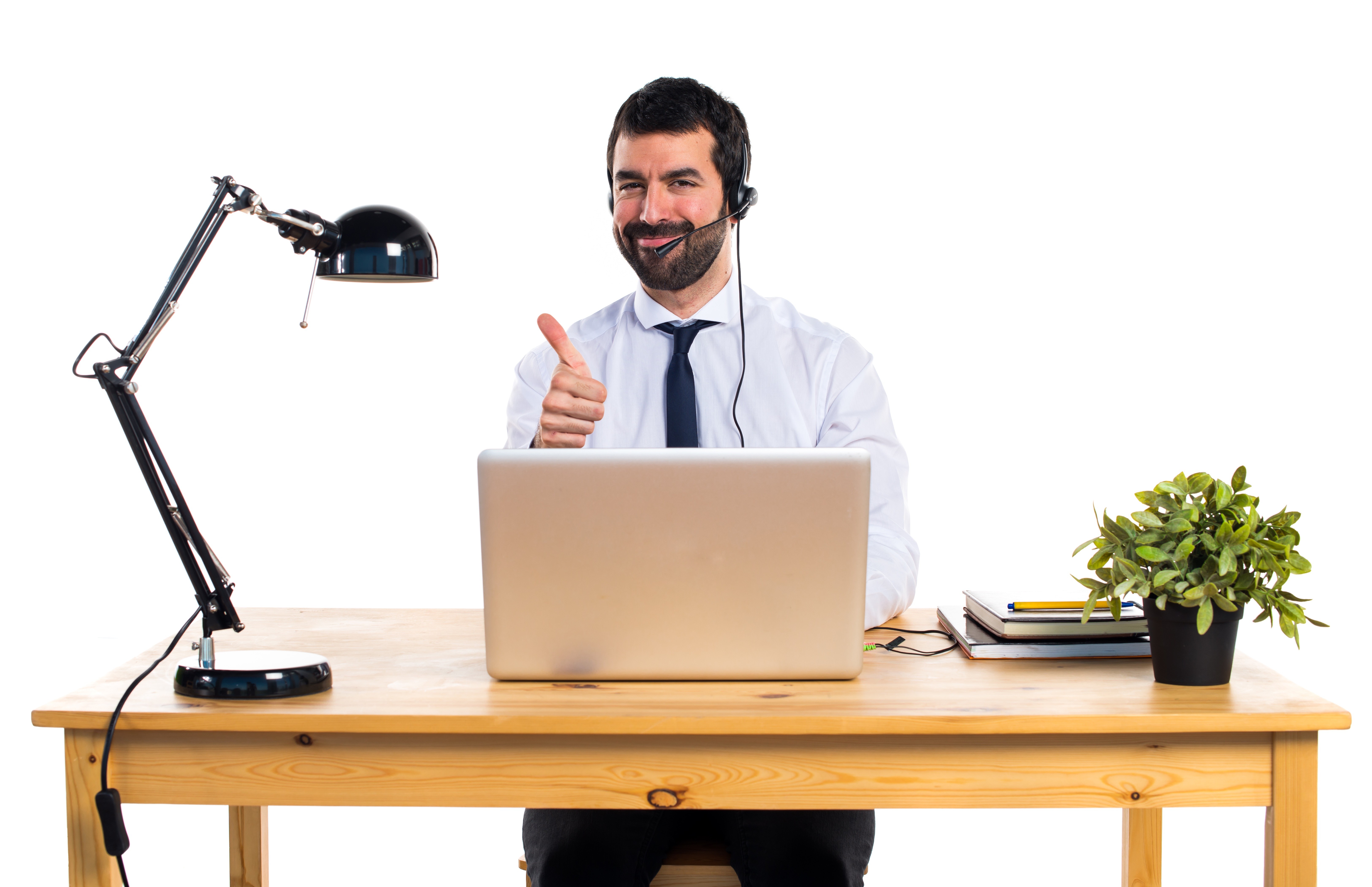 WHAT YOU'LL LEARN
YOU'LL COME AWAY BEING ABLE TO FIND A JOB, FEEL CONFIDENT & SUCCEED AT TEACHING ONLINE.
"How to get started and succeed teaching English online" Across seven course sections, you'll learn:
How to write a teaching resume and cover letter: You'll learn how to convert your experience into a well organized and relevant resume and cover letter to apply for a job
Where to look to find the best companies to work for: Find out how to research companies and schools and apply for a job using the best job boards (no one is telling you about), advanced researching techniques and our custom YCTEO App.
Learn the do's and don'ts when actually applying for a teaching job: Discover the best way to send your resume and cover letter, follow up on your application and do well on your demo lesson.
You'll see how to prepare and feel confident for your interview: Feel at ease with tricky interview questions, and mock classes even if you don't have experience teaching.
Get a good grasp of what type of equipment you'll need to teach with: Learn how to research your internet speed, get minimum laptop requirements for top companies and never feel in the dark again with our tech cheat-sheet.
Stop feeling nervous and get prepared for a successful first class: Learn how to get your student to open up and share information with you. Discover the tricks we use to deal with nerves so that you can have an enjoyable first class. Become a master with your timing and cover the lesson plan. Use our cheat-sheet to have dozens of questions to ask your student to get the conversation rolling.
Don't feel intimidated when things go wrong, learn how to deal with common challenges. Become confident when dealing with the following areas: low level students, difficult students, no-talkers, high-level students, group classes, tech problems, grammar/vocab questions and cutting down prep time.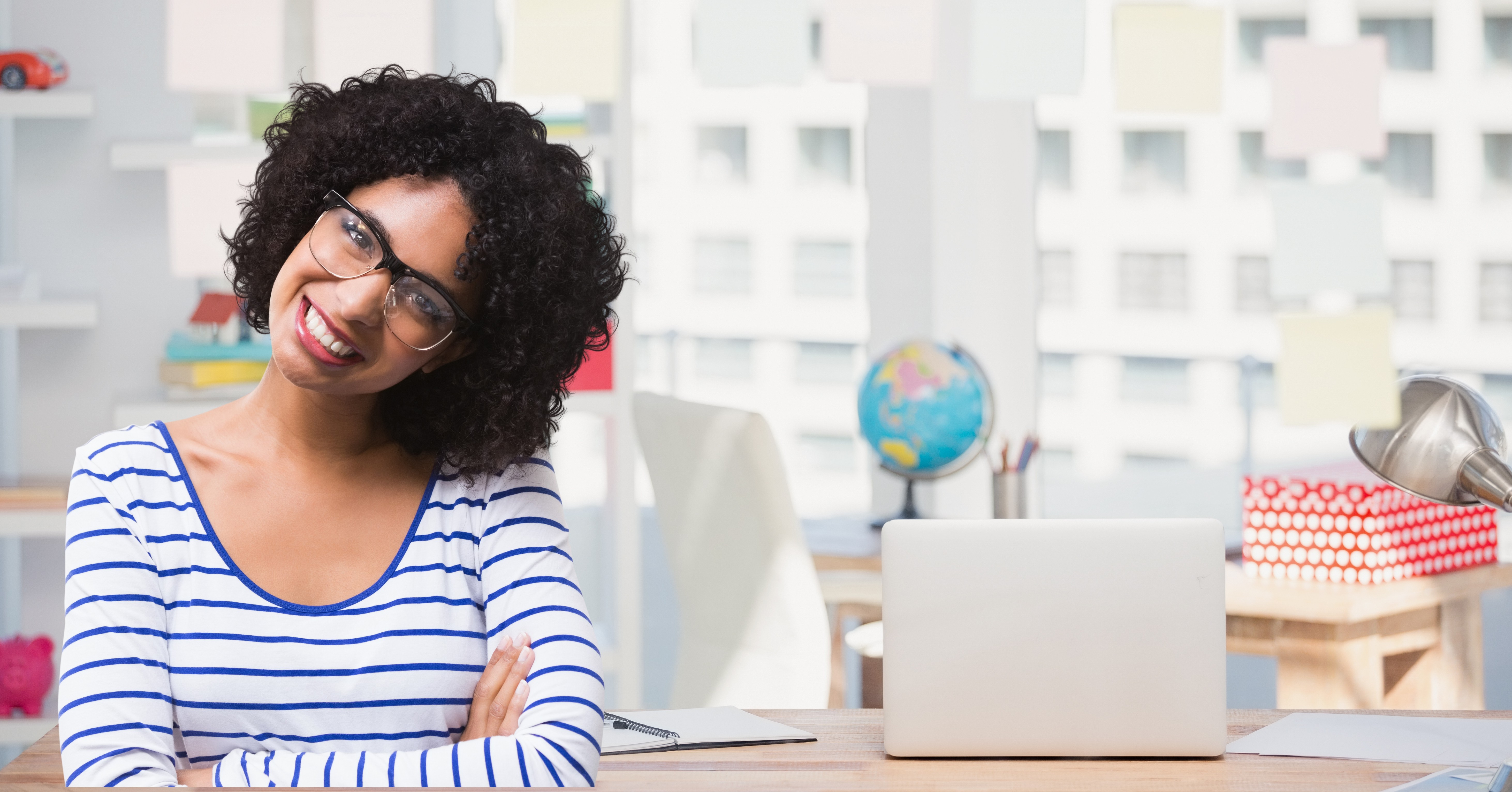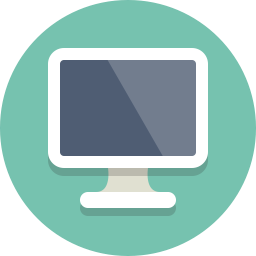 WHO IS THIS COURSE FOR
ASPIRING ONLINE ENGLISH TEACHERS
You Can Teach English Online is designed for you if:
You want to get started teaching English online and you want to be able to improve your teaching, find better companies and make more money while still keeping a balanced lifestyle.
Improve your teaching and ultimately have more flexibility with your time and your life. You may have plans to move somewhere new and spend more time volunteering or with your family and you see that teaching English online will help you to achieve this.
You want a shortcut from someone who's already successfully taught English online and used it as a way for them to broaden their horizons.
If this describes YOU then we're excited to help you get started on your own journey! We'll see you on the inside!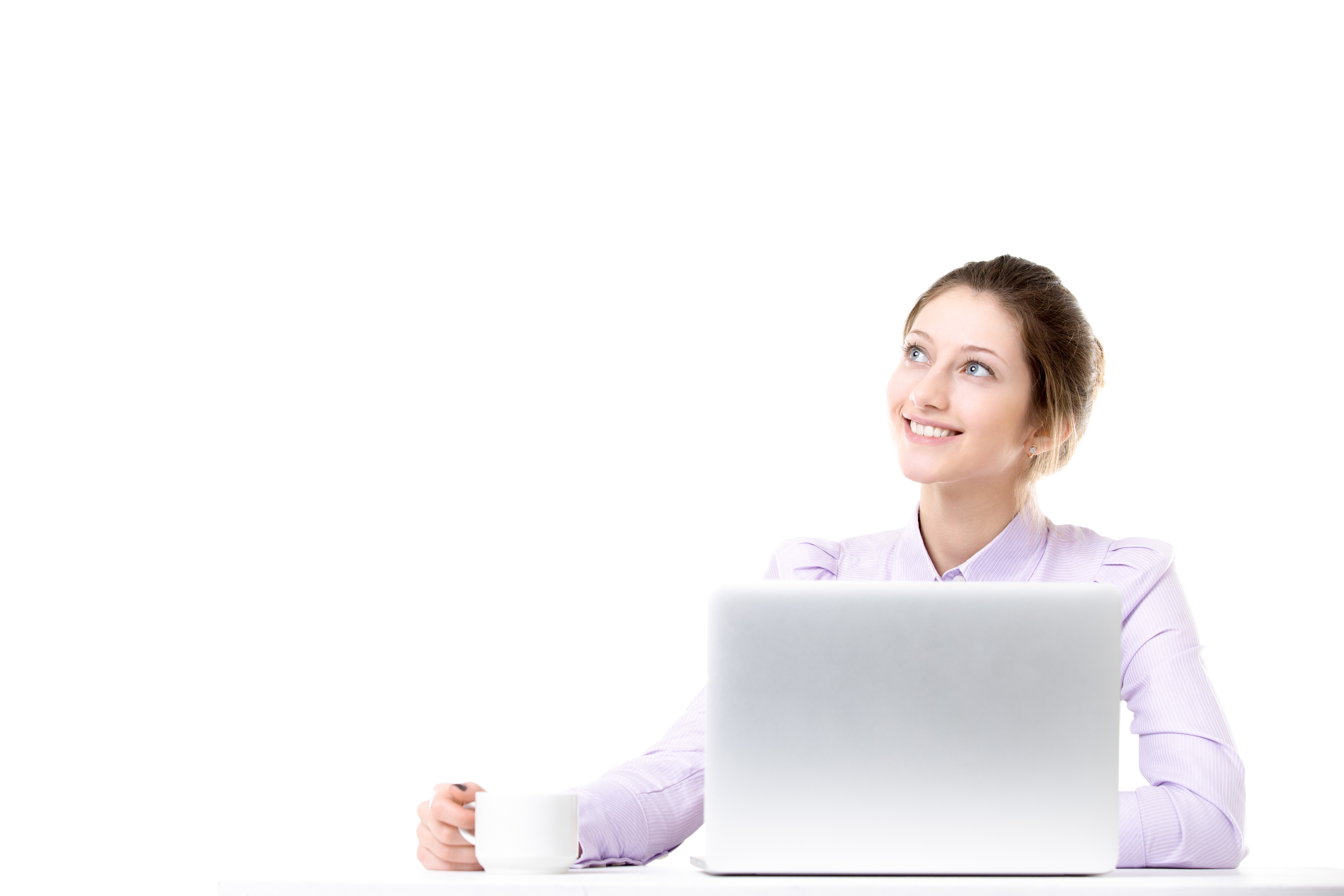 Course Curriculum
#1. Welcome to YCTEO!
Available in days
days after you enroll
#2. Writing Your Teaching Resume and Cover Letter
Available in days
days after you enroll
#3. Finding the Best Companies to Work For
Available in days
days after you enroll
Frequently Asked Questions
When does the course start and finish?
Once you've enrolled, you have will ongoing access. The course is self-paced and you may take as long as you need to complete it.
How long do I have access to the course?
You will have lifetime access to the course.
What equipment will I need to complete the course?
You will only need a computer and access to the internet.
What do I do if I need help?
There are 30 videos totaling over three hours of content. Most videos are 5–10 minutes long. The course is designed to be completed alongside the workbook which will help you to take action on the things that you learn. Since the course is self-paced you can complete it slowly or quickly.
What forms of payment are accepted?
You can pay for the course using a major credit or debit card such as VISA or Mastercard. You can also pay using PayPal.
Yes. On the checkout page, you will be able to choose to pay with PayPal.
Can you tell me about the YCTEO Teaching Directory App?
Yes, this is an app that we created to go along with the course. It can be downloaded and installed on your phone and used on the go. It contains a growing list of over 300 schools which can be divided up into the following categories: native speaker, non-native speaker, and degree required. This will help you along in your job search as you can quickly and easily evaluate potential companies to work for.
Can you tell me about the private community for students?
Yes, this is a private Facebook group called YCTEO Course Group. The group is only open to current students and alumni of the course. The purpose of the group is to be a place where everyone can help one another. Students will be able to share their experience of how they're applying what they're learning in the course and also the results they're getting. If someone gets stuck along the way then they can reach out for help. Us as the instructors will also be active in the group in order to provide guidance and feedback. Since the online English teaching field is always changing the group will allow everyone to stay up to date with current developments.
I'm not a native English speaker can you still help me?
Yes, we have information in the course that can help you even if you don't speak English as your native language. We know many people from France, Germany, Poland, Holland, and other countries that don't have English as their first language that are teaching English online.
I don't have a teaching certificate (TEFL/TESOL) can you still help me?
Yes, there are companies that will hire you even if you don't have a teaching certificate. You will have better chances of employment if you have a certificate but the course will be able to help you locate and approach the right companies in order to make a good impression and get hired. We have friends that started teaching English online when they didn't have a certificate. If you choose to get a teaching certificate down the road as a member of the YCTEO course we could provide you with information to help you.
Do you provide sample resumes/CV's?
Yes, the course contains a sample resume/CV for both an experienced teacher and a non-experienced teacher that you can download and use as a reference.
Does the course contain any PDF printables?
Yes, the course contains eight different PDF printables custom created by us such as our Tech Guide, Grammar & Vocabulary Cheat Sheet and Questions to Ask your Student Cheat Sheet among others. Many of these printables can be used while you're in class so they're really convenient. The main printable that is designed to be used alongside the course is the YCTEO Workbook.
Why should I buy a course about teaching English online, can't I get all of this information for free on the internet?
Well, it's true that nowadays you can find almost anything on the internet. This often takes much time and effort. The purpose of this course is to provide you with a shortcut to fast-track the process of you getting a job and succeeding as an online English teacher. Instead of taking years to figure out everything that we've learned on your own wouldn't it be better to benefit from our experience in an easy to follow step-by-step course over a short period of time. In addition to that many things in the course, you will not find online because they have been created specifically for this course. These are things like the YCTEO App, the YCTEO Workbook and many of our printables. You will also not be able to have access to our private community full of people that want to help you along in your journey to teach English online.
Can I reach out to you, Antoine & Kanicia when I have a question?
Yes, we are always here to help. You can email us at [email protected] if you're enrolled in the course and have a question. We answer all emails that we receive personally and are happy to share our knowledge with you or to guide you in the right direction when it comes to teaching. You can also leave a message in the private Facebook group where ourselves, as well as other students, will be able to help you.
Why is the course priced the way it is?
The cost of the course reflects the amount of work that we have put into it over several months using the knowledge that we have accumulated over the last five years or more about teaching English online. It also reflects the commitment that we have to serious students who are willing to do the work to start teaching. We show that commitment by being available to answer questions either directly or in the private group. In addition to that, the course will be constantly updated and improved over time which is how we show that we care about the content. Whenever there is a course update and this is reflected in the price you as someone who enrolled at a lower price would not be required to pay anything additional. So you are actually getting the course at the lowest price possible for this time before it goes up.
How do I know that you two can really help me?
We are confident that we can help you because we have already helped many others like you. We have already helped several people start teaching English online. We have both been teaching English online for over five years while living abroad. During this time we have been able to support ourselves financially and have never had to return home to work. This is despite the fact that the country where we live has a very bad economy and when we arrived we didn't speak the language. In addition to that we have maintained a blog called Two People in Spain where we have published 100's of articles over the years helping people just like you by sharing our experiences and providing tips and insight about the teaching online field. Lastly, we've published a book called Teaching Online Master Guide which has sold 100's of copies to date and is currently listed on Amazon. The book has received great feedback.
Is this course available anywhere else?
No. This course is only available from us directly here on our website. You will not find this course anywhere else on the internet.
Can I really make enough money teaching English online to support myself?
Yes, absolutely. We have been doing this for the last five years. We know of many others both in Spain and in other countries around the world that support themselves in this way.
Is the course content dripped?
No. The entire course will be available to you once you enroll. The content will not be made available progressively.
Will the course help me find specific companies that I can apply for?
Yes. The YCTEO Teaching Directory App contains over 300+ companies that you can research and apply to. In addition to that in the private Facebook group, there will be discussion about which companies are hiring and more so that you can get current relevant information to help you in your job search.
Is this course taught personally by you both?
Yes. This course is taught 100% by us, Antoine & Kanicia. We've developed the entire curriculum and we are the ones who will be teaching you throughout the course in the video lessons.
What is the format of the content in the course?
The content in the course is mainly video consisting of slides, screen casts and recorded video. The course content also includes PDF printables and a workbook.
Is there a minimum age required to enroll?
No, there is no minimum age to enroll. The course is designed to help you find a job as an online English teacher so most of the people that enroll will likely be near or at an age where they would be able to work.
Is there any type of certificate provided in this course?
Yes, there is a certificate of completion that is provided when you complete the course. We want you to know that this is NOT the same as a TESOL/TEFL teaching certificate. Instead, this is a certificate showing that you completed the You Can Teach Online Course.
What if I am unhappy with the course?
Oh no! We don't want that! We offer a 30-day money-back guarantee. If you're unhappy with the course for any reason, let us know within 30 days and we'll refund your money as long as you haven't completed more than 20% of the course.
Can you tell me more about the TESOL Certificate that you offer as a bundle with the YCTEO Course?
These certificates are accredited and backed by our partner company. We have personally been able to find work as online English teachers as a result of obtaining the same certificates that we are offering as a bundle. If you would like more information on the TESOL certificate you can visit www.opentesol.com. These are also available for purchase separate from the YCTEO course.
FINAL WORDS
So my friend here we are at the bottom of the page together. Hopefully by now you have a good idea of how you can benefit with You Can Teach English Online. No doubt you're convinced that teaching English online will allow you to have greater flexibility with your time and will allow you to do more of what you love. You may have tried in the past to start teaching English online only to feel overwhelmed and confused content to return to the safety of your normal routine. But what if you could just break through and make it work for you.
A whole new world of freedom would open up. At this point you have two options to pursue your goals and more freedom. The first option is that you could spend the next several years trying to figure out what it really takes to succeed at teaching English online through trial and error. This will likely cost you a lot of time and money not to mention frustration along the way. You may eventually make it and start teaching English online on your own despite the challenges and difficulties involved.
Here is option number two. You can eliminate all of the hassle, time, expense and frustration involved in doing it on your own and with the help of You Can Teach English Online you can fast track your way to the top. You can take advantage of our years of research, experience and making mistakes only to figure out what works by joining this course. Why go through all of that yourself when you don't have to? The online English teaching field is getting more and more competitive as people are starting to realize what is truly possible with this type of work. You will have the advantage over everyone else because you'll have two people who are invested in your success as well as a community of others who want to make it work and are willing to help you to do the same.
We'll be there by your side when you have questions or when you get stuck. You don't have to feel alone on your journey anymore. As you know we are committed to our serious students who enroll in this course. This means that all who choose to invest in their future freedom and the pursuit of their goals will get instructors and a community who are committed to their success. So, it's up to you my friend. If you are serious about teaching English online will you go it alone or will you let us help you?